case 35 Color Recognition Car
36.

case 35 Color Recognition Car#
36.1.

Introduction#
---
A color recognition sensor is installed on the car. We can use the color recognition sensor to identify the color blocks that the car passes along the way and display it through the rainbow LED on the car.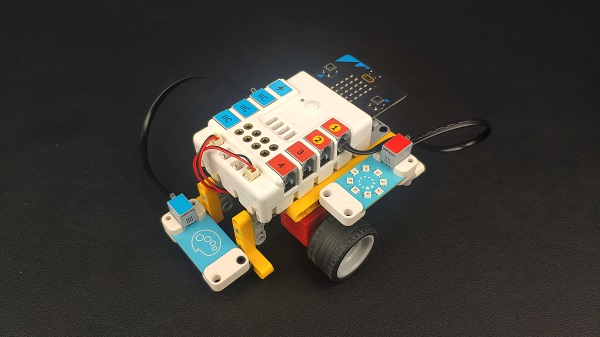 36.2.

Quick Start#
---
Materials Required#
Nezha expansion board × 1
micro:bit V2 × 1
motors × 2
Color sensor × 1
Rainbow LED ring × 1
Bricks × N
Connection Diagram#
Insert the micro:bit, connect the motors to M1and M4 , the color sensor to IIC port and the rainbow led ring to J1 on the Nezha expansion board as the picture shows.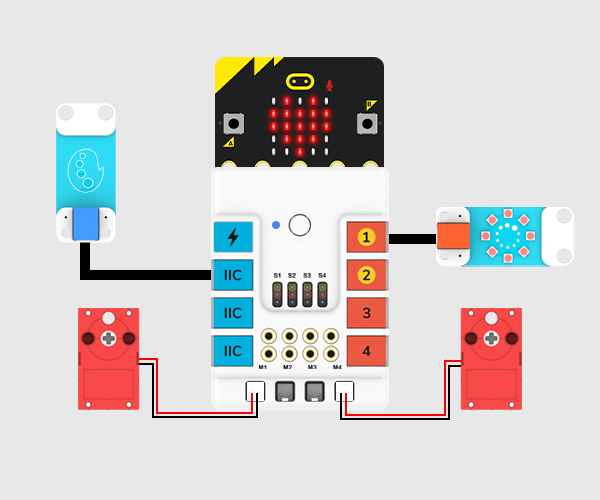 36.3.

MakeCode Programming#
---