Case 29: The Dazzling Car
30.

Case 29: The Dazzling Car#
30.1.

Introduction#
---
This is a simple car. I installed a cool rainbow light ring on the car, and we can display different lighting effects through this light ring.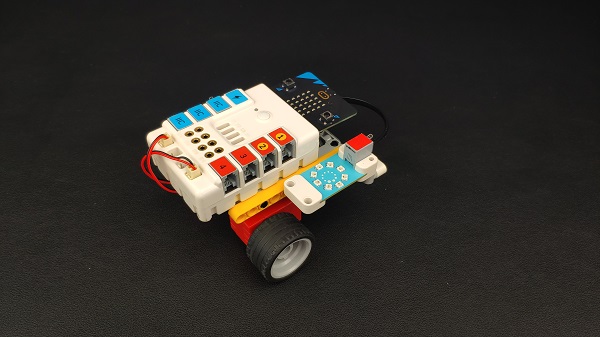 30.2.

Quick Start#
---
Materials Required#
Nezha expansion board × 1
micro:bit V2 × 1
motors × 2
Color sensor × 1
Rainbow LED ring × 1
Bricks × n
Connection Diagram#
Insert the micro:bit, connect the motors to M1and M4, the color sensor to IIC port and the rainbow LED ring to J1 on the Nezha expansion board as the picture shows.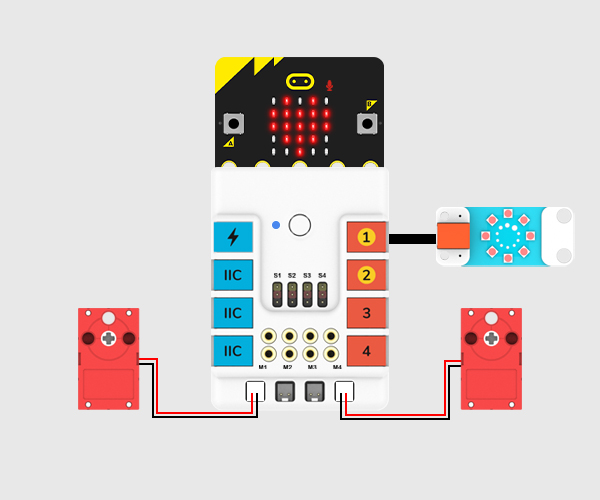 30.3.

MakeCode Programming#
---