Case 26: The Volume Indicator
27.

Case 26: The Volume Indicator#
27.1.

Introduction#
---
This is a sound warning device. As we all know, noise pollution seriously affects our lives. If we are exposed to a certain decibel noise for a long time, our physical and mental state will also be harmed. Thus, we can make a noise detection device. Different decibel values light up different colors of lights to remind people to keep quiet.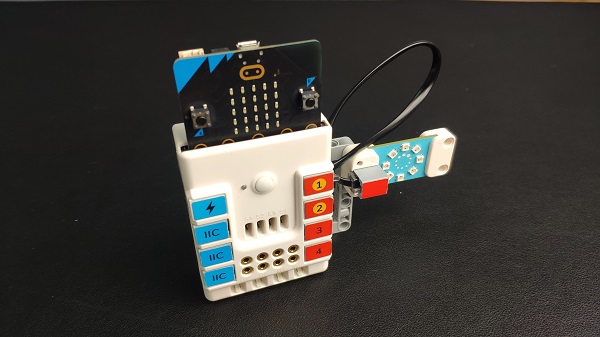 27.2.

Quick Start#
---
Materials Required#
Nezha expansion board × 1
micro:bit V2 × 1
Rainbow LED ring × 1
Bricks × n
Connection Diagram#
Inset the micro:bit, and connect the rainbow LED ring to IIC port on Nezha expansion board.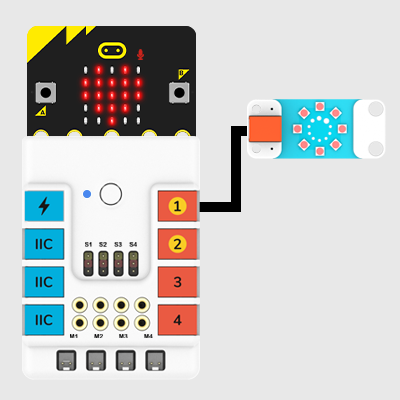 27.3.

MakeCode Programming#
---