Case 33: Color-controlled Lights
34.

Case 33: Color-controlled Lights#
34.1.

Introduction#
---
Recognize the color through the color recognition sensor, and control the rainbow LED to light up the in the same color.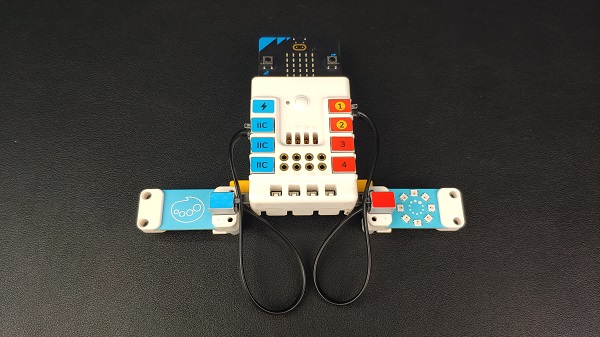 34.2.

Quick Start#
---
Materials Required#
Nezha expansion board × 1
micro:bit V2 × 1
Color sensor × 1
Rainbow LED ring × 1
Bricks × n
Connection Diagram#
Insert the micro:bit, connect the color sensor to IIC port and the rainbow led ring to J1 on the Nezha expansion board as the picture shows.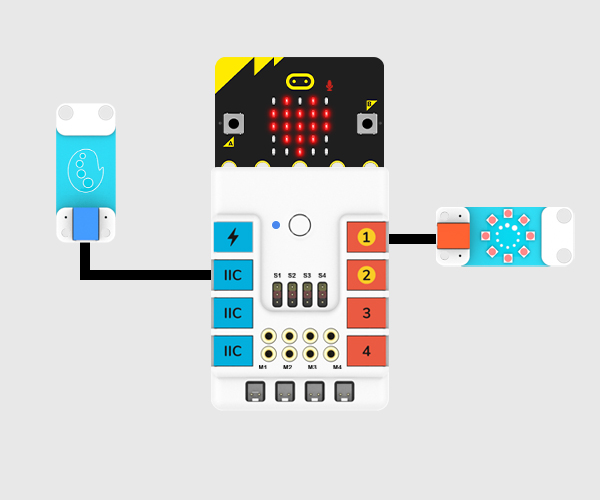 34.3.

MakeCode Programming#
---