Case 28: The Corridor Lights
29.

Case 28: The Corridor Lights#
29.1.

Introduction#
---
This is a smart corridor light, which judges whether it needs to be turned on by the sound level and light level. Only when the light is dim and the sound of people walking is detected, the light will be automatically turned on, which saves more energy.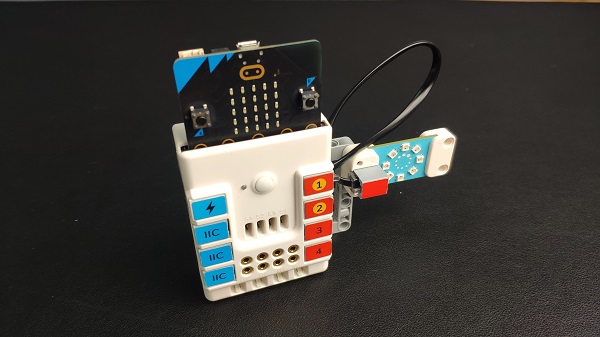 29.2.

Quick Start#
---
Materials Required#
Nezha expansion board × 1
micro:bit V2 × 1
Rainbow LED ring × 1
Bricks × n
Connection Diagram#
Inset the micro:bit, and connect the rainbow led ring to J1 port on Nezha expansion board.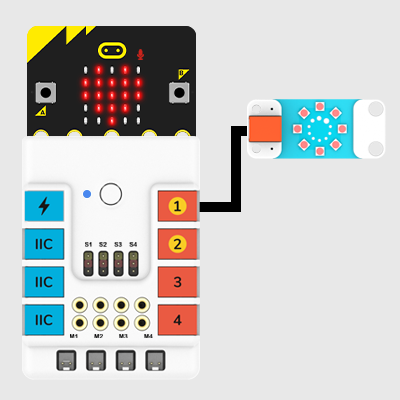 29.3.

MakeCode Programming#
---