Case 25: Colors of the Emotions
26.

Case 25: Colors of the Emotions#
26.1.

Introduction#
---
This is an emotional micro:bit. It will show a smile to the color that it likes, and it will also express sadness or anger at the color it doesn't like. Let's find out the favorite color of the small micro:bit.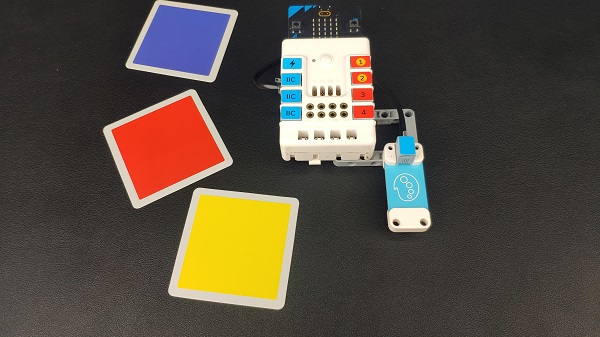 26.2.

Quick Start#
---
Materials Required#
Nezha expansion board × 1
micro:bit V2 × 1
Color sensor × 1
Bricks × n
Connection Diagram#
Inset the micro:bit, and connect the color sensor to IIC port on Nezha expansion board.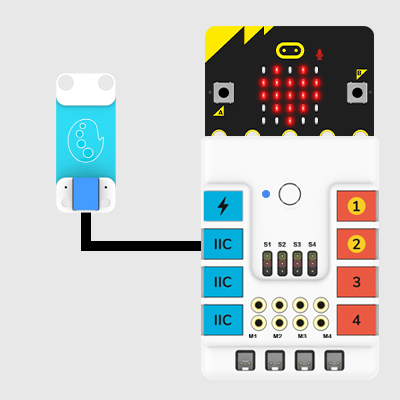 26.3.

MakeCode Programming#
---