Case 36: Color Recognition Password Door
37.

Case 36: Color Recognition Password Door#
37.1.

Introduction#
---
This is a unique code door because it uses colors as the password. The code door will only open when the color cards are placed in the correct order.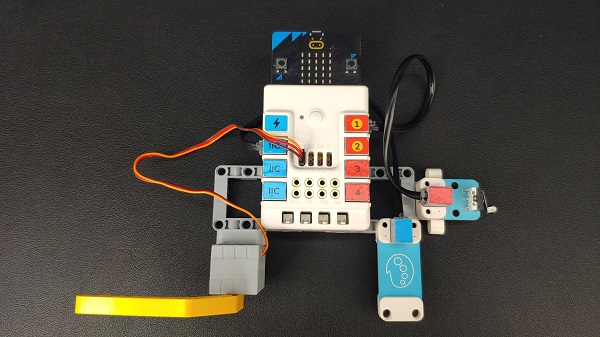 37.2.

Quick Start#
---
Materials Required#
Nezha expansion board × 1
micro:bit V2 × 1
color sensor × 1
Servo × 1
Crash sensor × 1
Bricks × n
Connection Diagram#
Inset the micro:bit, connect the color sensor to IIC port, the 360 degrees servo to S1 and the crash sensor to J1 port on Nezha expansion board.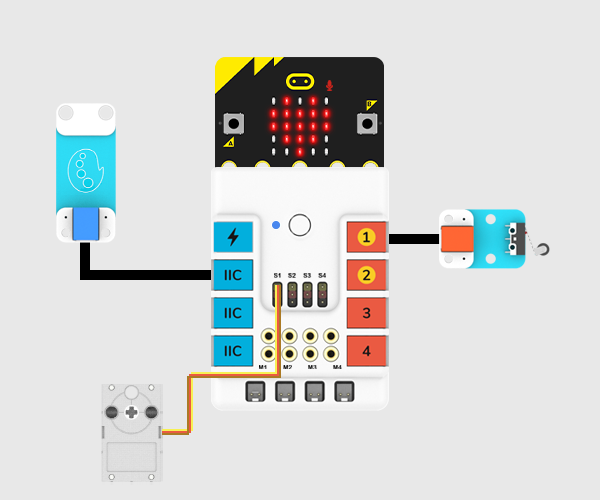 37.3.

MakeCode Programming#
---