Case 30: Adjustable lights
31.

Case 30: Adjustable lights#
31.1.

Introduction#
---
This is an adjustable LED light. We can adjust the brightness of the light through the potentiometer, so that the light is at our most comfortable brightness.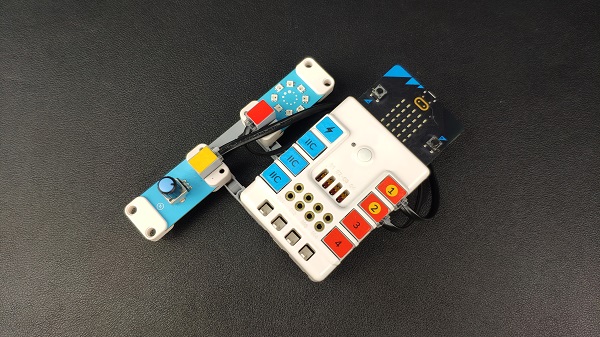 31.2.

Quick Start#
---
Materials Required#
Nezha expansion board × 1
micro:bit V2 × 1
Analog Rotation Potentiometer × 1
Rainbow LED ring × 1
Bricks × n
Tips: Purchase Interactive coding accessories pack here.
Connection Diagram#
Inset the micro:bit, connect the rainbow led ring to J1 port and the trimpot to J2 port on Nezha expansion board.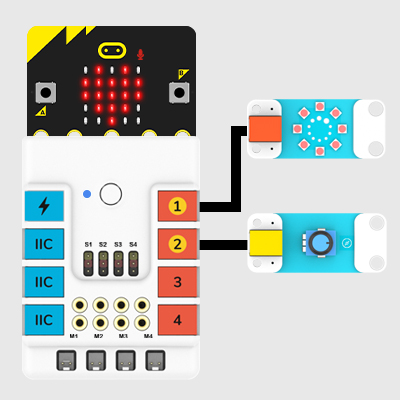 31.3.

MakeCode Programming#
---